For my last and final review I'm gonna talk about a company that everyone in the world is familar with..
(I have to say, if you haven't heard of this company and it's work, you need to come out of your cave..)
But anyhow, Aardman is a animation based in Bristol in the UK that is most famous for using stop-motion clay techniques.
They are best known for these two guys...
WALLACE AND GROMIT!
Originally created by Nick Park while he was studying at the National Film and Television School.
Impressed with his ideas and film, Nick Park began working at the studio as an animator while receiving help from other animators and staff at Aardman to animate his first film featuring Wallace and Gromit, "A Grand Day Out".
Alongside this, Nick worked on other projects at Aardman one being the award winning music video of, "Sledgehammer" by Peter Gabriel.
Nick animated scenes with the bumper cars.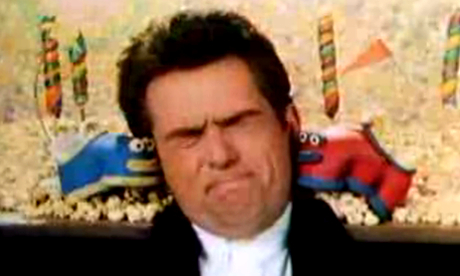 OUCH!
And the dancing chickens!
(Creepy.. but amazingly cool at the same time!)
From the studios humble beginnings, they have become a household all around the world due to their wonderful and unique animations.
These include Chicken Run, Shaun the Sheep, Morph, Angry Kid and Timmy Time.
I also only just discovered this as well, I didn't realise that Aardman also animated the Spice Girls music video, Viva Forever!
Who knew eh? :)
Anyway to cut to the chase, the reason I chose to speak about this company was because although I adore all the stop motion work the company has produced over the years, as time has passed, Aardman has broadened it's horizons and has taken on new and advanced media techniques instead of just sticking to their clay animation roots.
They have also delved into the world of CG animation as well in means of producing computer animated films and TV shows such as Arthur Christmas and Chop Socky Chooks.
However, I don't believe the studio will ever lose it's true origins especially with the upcoming Shaun the Sheep film being released next year, I think Aardman is and always will be a strong and recognizable face of the animation industry.
I am running out of things to say now so I think I'll wrap this review up.
Thank you to those have decided to read my ramblings.
I appreciate it :) Whoever you are :)
Bye bye!